WISHIN YOU WERE FISHIN?
I would like to invite you to fish with me on beautiful Lake Cumberland. I fish out of spacious 23 foot boat, which is now fully enclosed and heated for fowl weather. It is also equipped with modern electronics.
FISH MORE WORRY LESS
I have dedicated my life to following the powerful striped bass. I will do everything in my power to help you have a memorable and successful fishing adventure.
WTF (WANT TO FISH)
I have over 25 years, fishing experience on Lake Cumberland so, I know where the BIG ones are!!! I will use my expertise and knowledge to help you reel in your TROPHY!!! Thank you for your time and I am looking forward to fishing with you.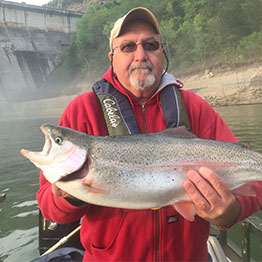 TROUT FISHING WITH SASSER'S
I trout fishing below Wolf Creek Dam from December to the end of April. We catch trophy sized rainbow, brown and brook trout.
The current state record brook trout was caught aboard my boat. These trips are weather dependent because my river boat is uncovered and we will be in the elements. In a normal trip below the dam 4 to 6 different species of fish are caught.
DECEMBER THRU APRIL
Several Walleye, Saugers, and Stripers are caught some days but that typically changes daily.
Trout fishing rates are the same as striper fishing but there is a limit of 3 people plus me because boat is smaller and we will be casting instead of trolling.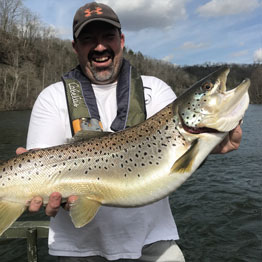 RAINBOW • BROWN • BROOK TROUT
I fish out of a 20 ft Lowe rough neck which is very river worthy and stable. I typically use 8 pound test and limber spinning rods for great trout action.
The limit on trout is 5 per person but there are several size limits and slot limits in place. This is not a trip to fill the freezer because we turn most of the trout loose because of restrictions and the true trophy presence of some of these trout.
Rates -

Rates are the same for Striper and Trout Fishing
3 Person limit for Trout Fishin
Trip length 5 hours or limit of fish. Whichever comes first.
1 Person - $350
2 People - $400
3 People - $450
4 People - $500
5 People - $550


PAYMENT AND CANCELLATION POLICY
$75.00 deposit required on all bookings.
Deposits may be transferred to another date with 2 week notice or refunded.
General Information
LOCATED AT GRIDER HILL DOCK- We prefer departure from Grider Hill Dock although, arrangements can be made to depart from Beaver Creek Resort, Jamestown Marina, State Dock or houseboats on the lake.
FULLY EQUIPPED - All you need to bring is food, drinks, appropriate clothing (rain gear) and cooler to transport fish home.
FULLY LICENSED - With years of fishing experience on Lake Cumberland.
FISHING LICENSE - Can be purchased online
STRIPER LIMIT - is two fish over 22 inches. (subject to change)
FISH ARE CLEANED FREE -Comming soon
WE SPECIALIZE IN LIVE BAIT TRIPS - But upon request we offer artificial bait trips.
FISH SIZE - average striper weighs 10 pounds with several fish caught weighing over 20 pounds.
CORPORATE TRIPS - are welcome with advance notice
What to Bring
Kentucky fishing license
Warm clothing in fall and winter rain gear
Sunscreen
We are fully equipped for all your fishing needs, with the latest tackle, baits and supplies.
You can bring your own tackle if you wish. Contact the guide for recommendations on baits, etc. Rods, bait and tackle furnished
Contact Us
I have over 25 years, fishing experience on Lake Cumberland so, I know where the BIG ones are!!!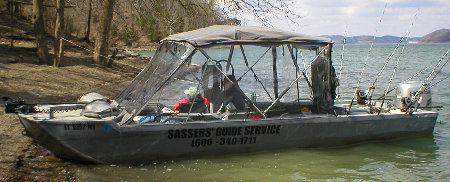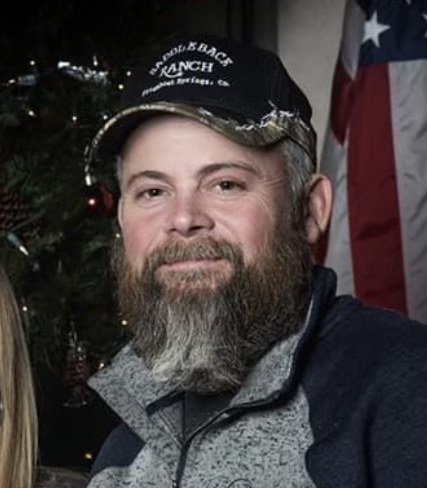 Why Choose us
Striper and Trout Fishing Adventures